Steve : Today we are back to normal and intend to walk around 6km beyond Sarria to Molino de Marzan, some 23km in total.
Sarria is a largish town some 110km from Santiago.  According the the 'rules' of the Camino a pilgrim must walk at least 100km to be granted the 'Compostella' certificate.  And so Sarria sees many new pilgrims arriving, with shiny white shoes and hairdryers, to spend a week or so walking that last 100k.  As a result the town is busy with school groups and tourigrinos (a derogatory term – "tourist peregrinos") and probably best avoided.
Sad to leave El Beso, we are up and out around 8am.
It's an uneventful walk to Sarria, taking in a second breakfast at Pintin, and we cover the 17km or so in good time.
Sarria – we are now in the final stretch…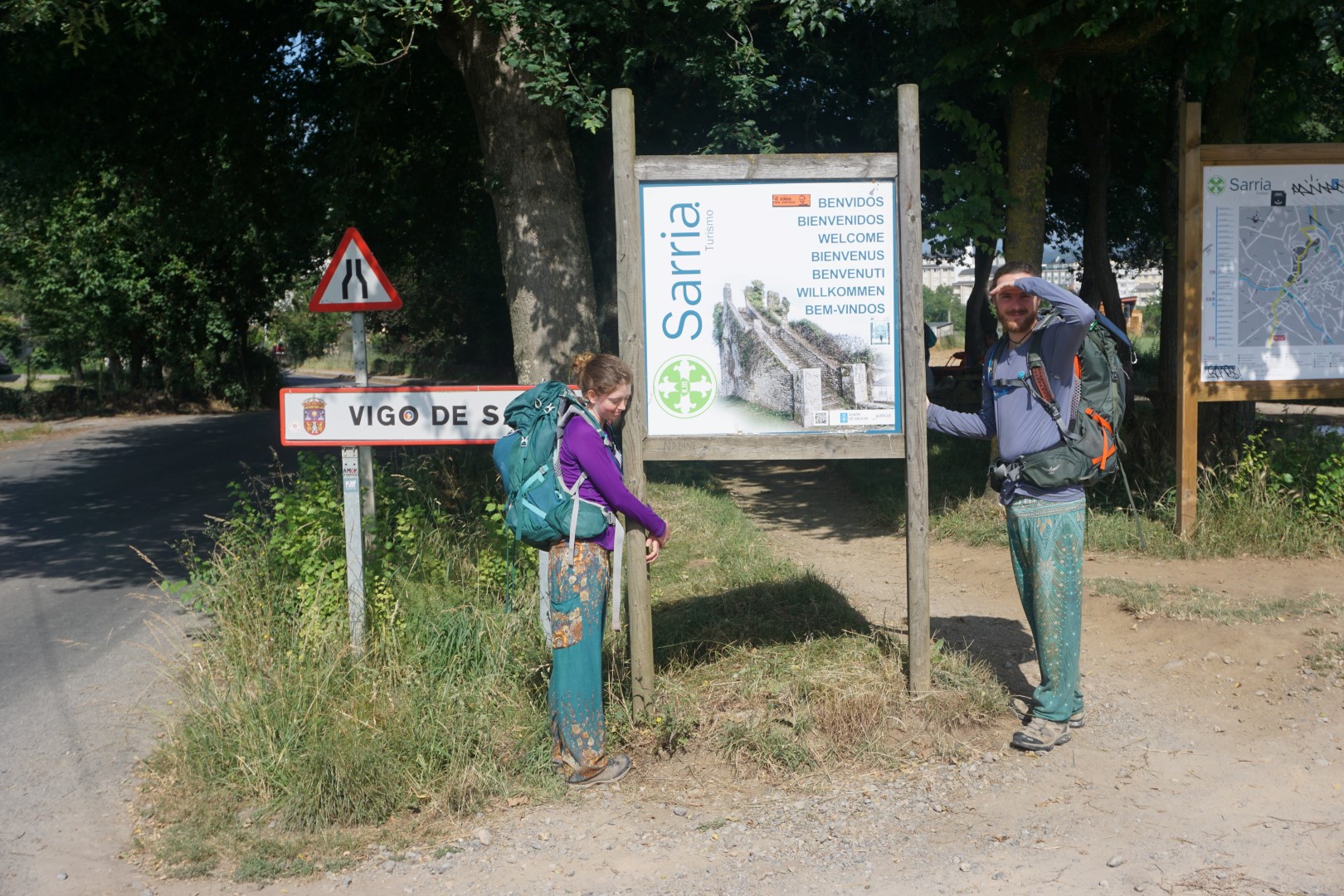 We pass quickly through the town, stopping off at a hiking shop to buy Jen some walking poles and me a waterproof jacket – a shockingly luminous thing that comes to be known as the-jacket-you-can-see-from-space.
We stop off for a huge pizza and head off early afternoon to cover the last few km.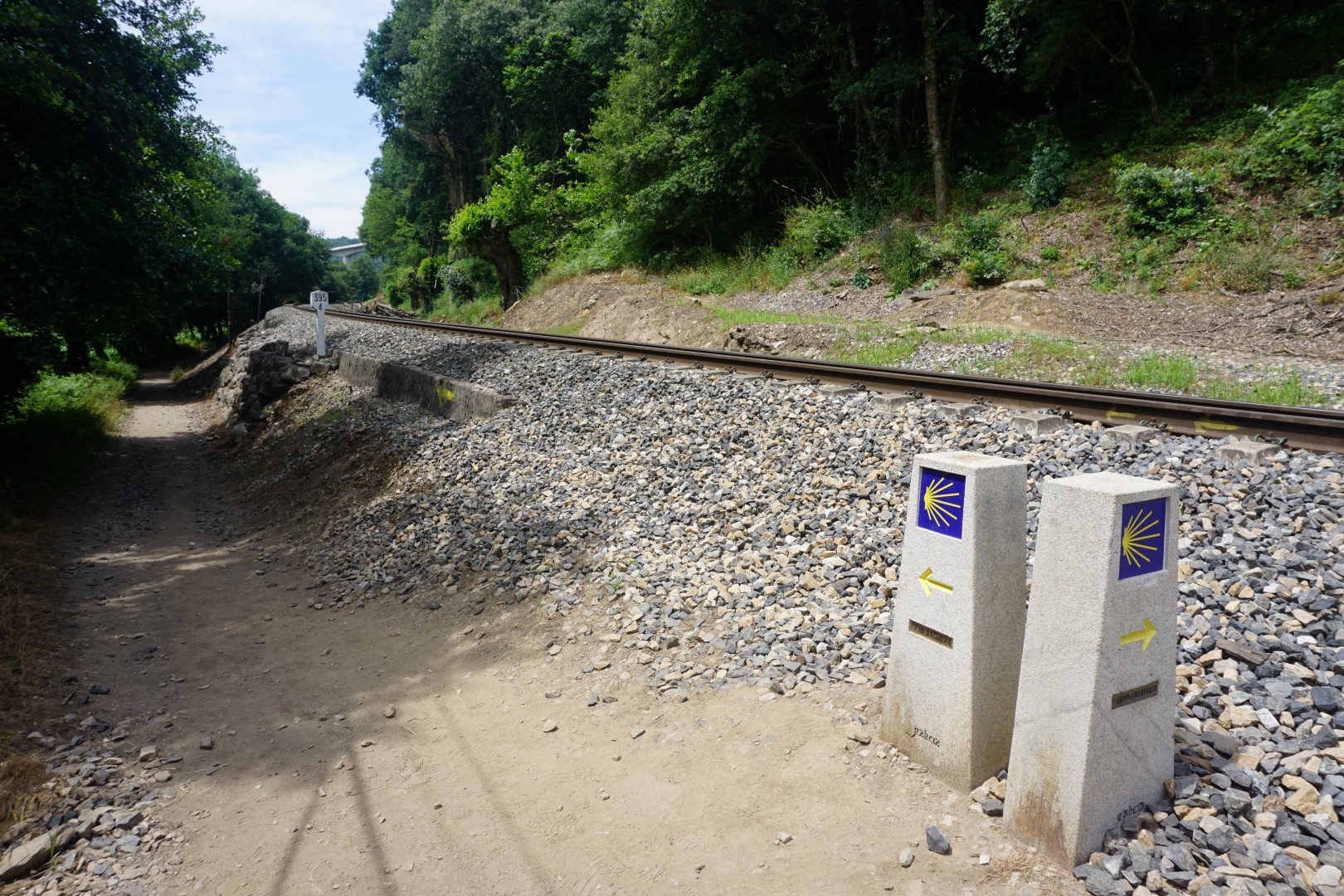 After some uncertainty as the where we were actually headed we arrived at Molino de Marzan in the early afternoon.
This is rather a grand albergue.  It's a recent conversion of an old water mill.  The dorm is a single large room and we're amongst the first in.
The frogs in the pond are loud!
Dinner is rather simple and a little disappointing.  This albergue is listed on the 'Vegetarian Way' and so we were expecting something a little more interesting than yet-another-tortilla.
However it truly is a beautiful peaceful place.  Not even the extremely loud snorer at the other end of the dorm could damage the mood.