Steve : Last night was very hot. The Castrojeriz albergue is one big room and it didn't cool down until well after midnight. Not too much snorting and I reckon I've got the pilgrim way of being able to sleep through anything pretty much sussed.
Bags loaded and out by 5:30am.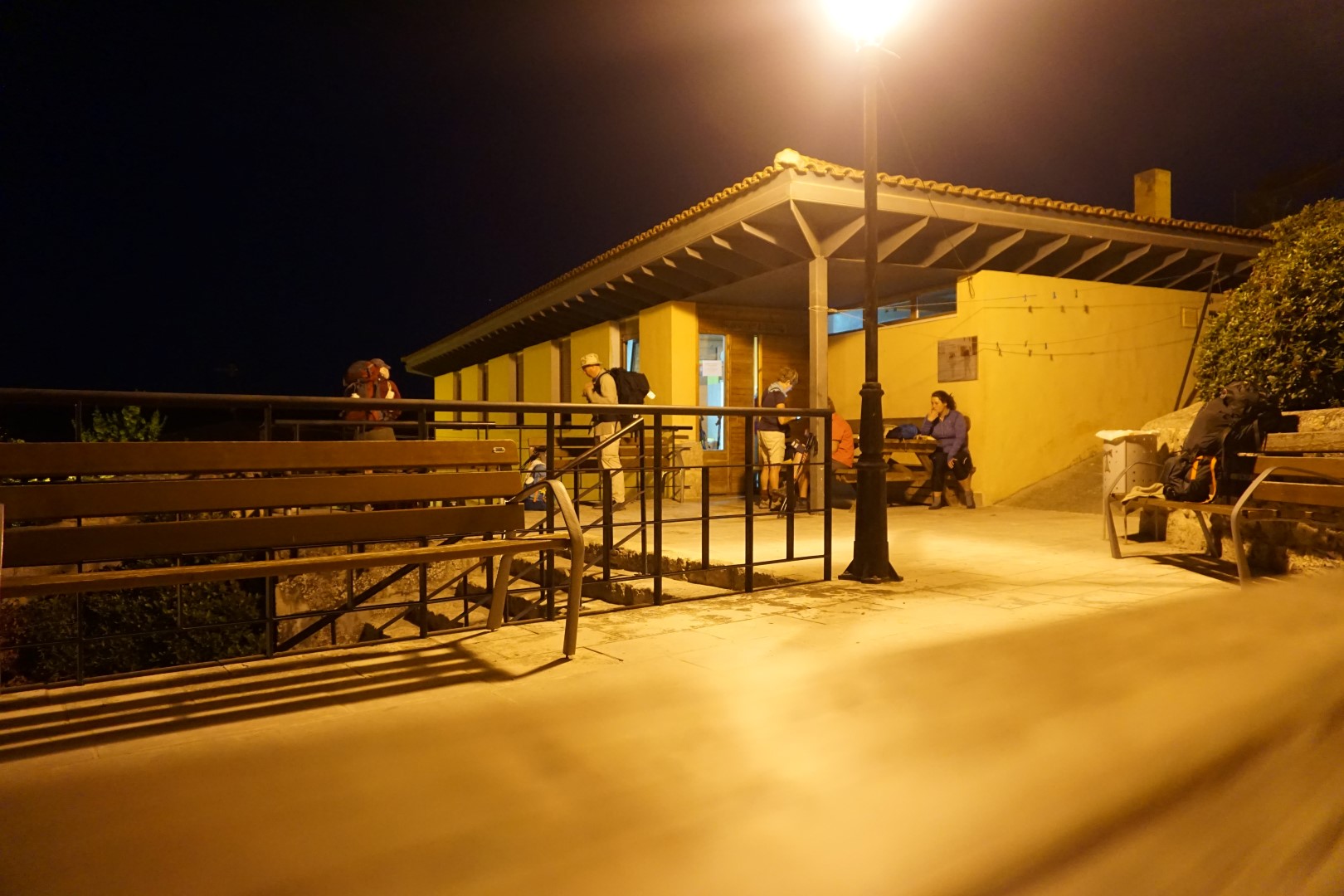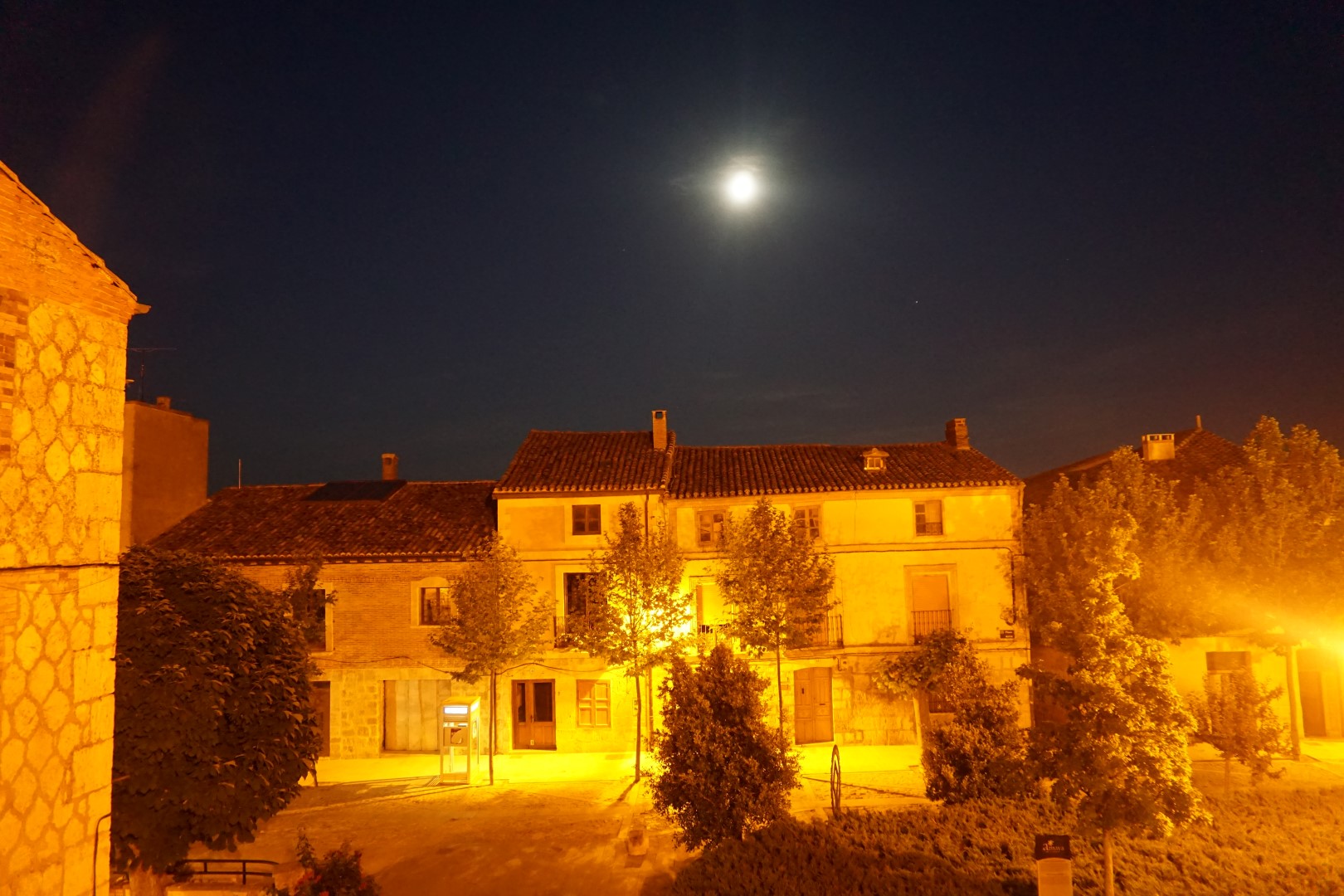 Castrojeriz lies in a valley between two high plains. The hope was that we'd reach the other plain on the west side of the valley by sunrise. We made it with a few minutes to spare.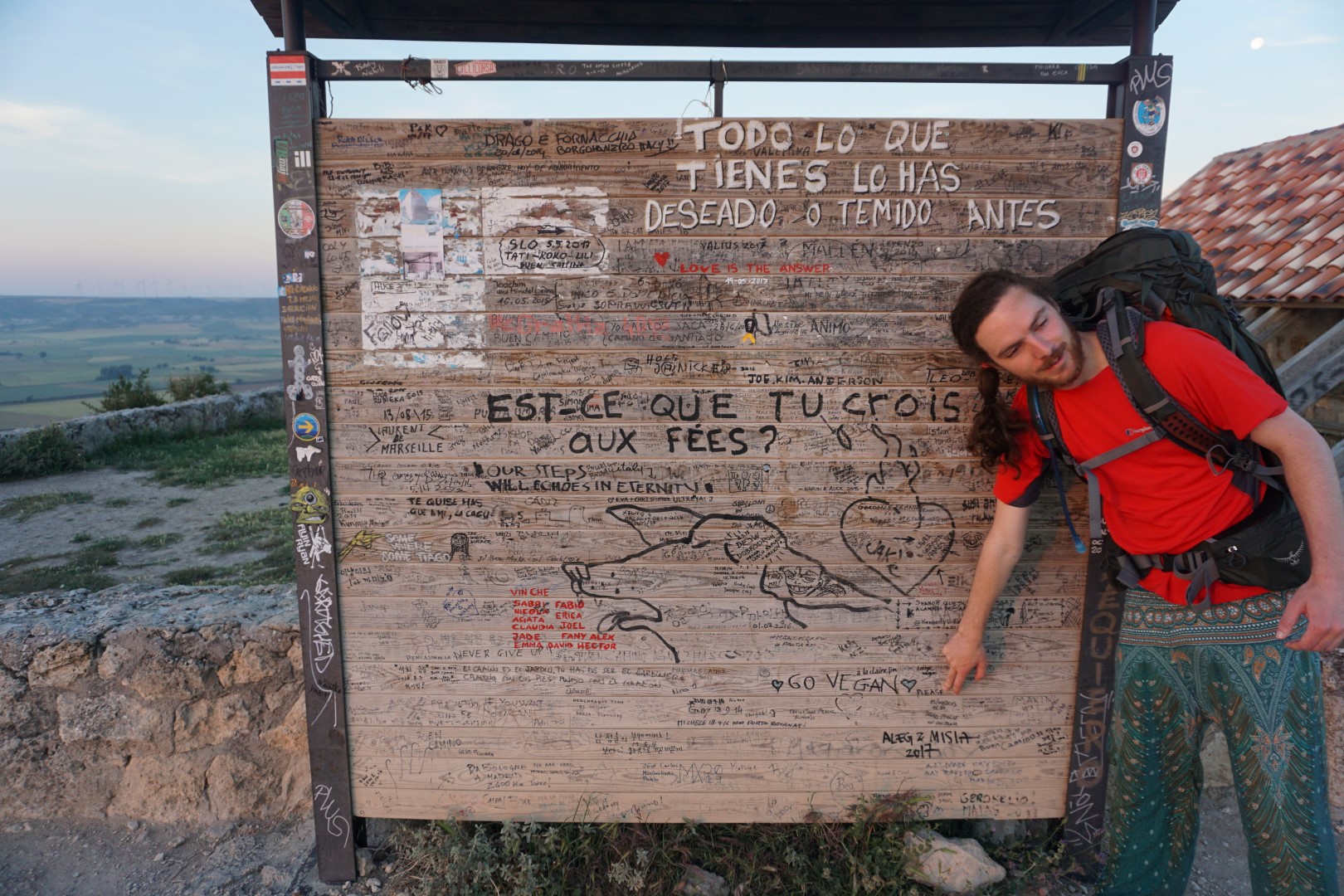 We walked the high plain…
…and then descended into Itero de la Vega.
Another cafe stop at 8:30.
The landscape was changing. The fields were larger and flatter and stretched to the horizon.

It was getting very hot. We crossed the Tierra de Campos, through Boadilla del Camino…
…and walked into the scorching town of Fromista around 1pm.
Fromista is rail yards and canals and long low buildings holding who knows what. The albergue was just off the main square. We arrived, did the pilgrim thing of shower, clothes wash and sleep for an hour or so. We Scots cannot handle this heat.
The 25km had taken their toll. Our feet and legs were fine but the heat had exhausted us. We sat around. H and I fiddled about with tech and backed up the thousand or so pictures that I'd take so far. Dinner was in a cafe off a rather tired looking strip: tagliatelle with mushrooms times three. As we were sitting outside a considerable wind blew in from the east. We were grateful for the cooling effect but in the end we had to retreat into the cafe. We watched a rather good basketball game on the bar TV.
We sloped off to bed at around 9pm…
Castrojeriz to Fromista

Steps 38,188
Distance covered, according to Brierley

24.9 km direct, 26.1 km actual walking
426.7 km to go

Other Fitbit stats

34.37 km walked (based on 0.9m stride length)
341 'active' minutes
4,823 cals burned