We're doing an extra-long day, to make up for being out-of-sync with the guide book. It's 21.9km, according to Brierly, from Estella to Los Arcos and we're still in Villatuerte, some 3.9km short of Estella.
Nice albergue, good sleep, proper beds. Spiffy.
We come across the wine fountain in Ayegui, which, for once, is actually running. A number of Brits are living up to the national stereotype and downing red wine at 6:30am with considerable enthusiasm.
Then we come across the metalworker, who, thankfully, is open this early. I buy another 5EUR Camino shell – I shall write more on this later…
On through Azqueta… (with breakfast)
A progress report – note I didn't get the bus…
The path is in quite bad shape. And the sky is grey and cloudy. I don't think it'll rain.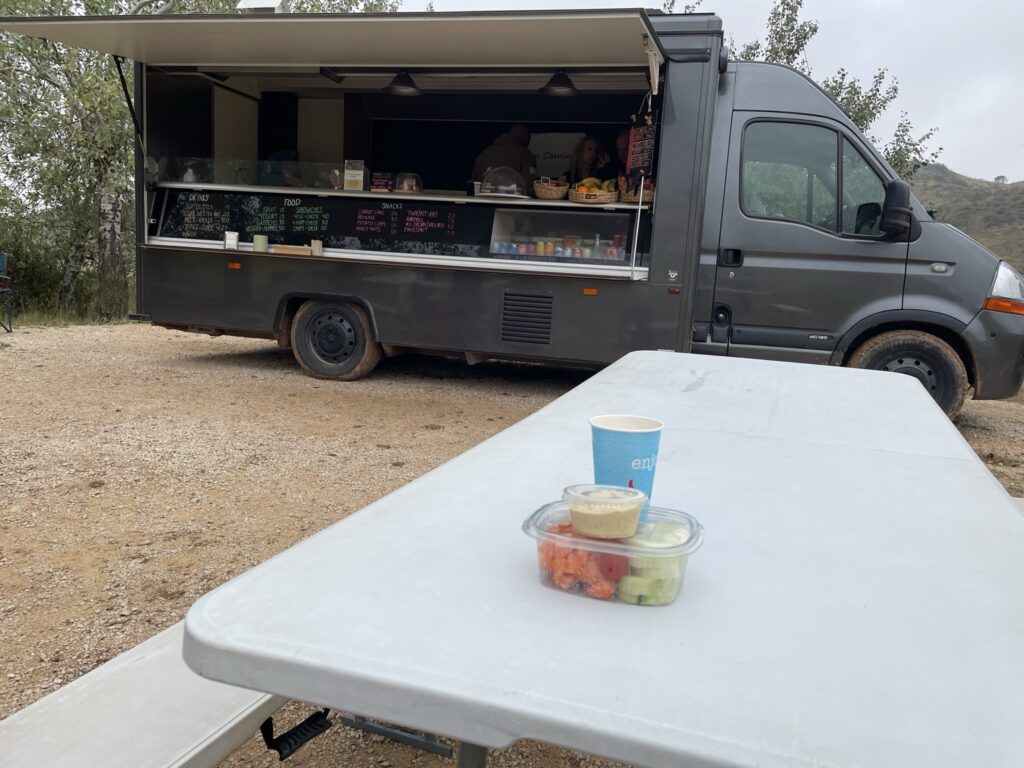 We are entering wine country…
I roll into Los Arcos around noon.
It's a bit of a scrappy town but it does have a splendid town square and church. We head for the municipal albergue, the Isaac Santiago, pay our EUR8 for a bed for the night and clean up. The sun is shining and the washing will definitely dry this time…
As I said in the video, Llew got the bus today and is thinking of going home. His health issues are getting to him. He's trying to sort out his EasyJet flights and it is causing more pain than his ailments.
We head to the marvellous town square and eat pasta and salad instead.
We visit the extraordinarily ornate church – this town has 1200 inhabitants and one of the most ornate churches we've seen yet.
Some of it is oddly camp. Check the organ pipes in this video…
We basically muck around all afternoon. More food in the square and an early-ish bed. Ready for the long day (28km) tomorrow….
Day 6: Stats
Villatuerte to Los Arcos
Steps: 37,879
Distance covered: 30.3 km
Apple Watch stats